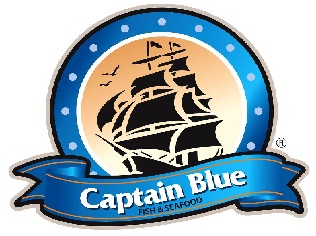 Captain Blue is a subsidiary company of H Mart—the largest Asian market in the United States—and is the first Korean company to enter the Fulton Fish Market (New York's largest wholesale distribution market) located in Hunts Point, Bronx. As a growing company, Captain Blue looks forward to expanding by hiring personnel who can work with the company's goals to supply live and fresh seafood for all to enjoy.


Job Location: Hunts Point, Bronx, NY
Application Closing Date: Until positions are filled


1. CRM Staff

Job Responsibilities
- Responsible for establishing and maintaining effective relationships with customers
- Ensure complete customer satisfaction with after sale follow up
- Respond to and assist with sales inquiries or concerns
- Develop and make presentations of new and existing products to clients
- Support development of marketing & sales strategies that generate sales revenue
- Deliver exceptional customer service at all times when communicating with store management
- Make a significant impact on sales and improve the customer buying experience
- Complete other duties as assigned by the supervisor

Job Qualifications
- Bachelor's degree or equivalent work experience

*Working hours are negotiable upon hire(Original Working hour 5:00am ~ 2:00pm)


2. Warehouse Manager Assistant (Night shift)

Job Responsibilities
- Vendor invoice entry
- Send/Receive customer invoices
- File organization
- Supporting administrative tasks
- Managing quality assurance
- Purchasing necessary products at H-mart and Received product inventory/quality control) backup
- Picking/Packing delivery goods
- Provide support to the warehouse manager in:
- Picking/Packing delivery goods
- Managing inventory
- Handling quality assurance
- Managing personnel

Job Qualifications
- Equivalent work experience

*Working hours are negotiable upon hire (Original Working hour 12:00am ~ 8:00am)


3. Supporting Associate

Job Duties & Responsibilities
- Managing general/local Accounts Receivable (AR) and Accounts Payable (AP) invoices daily.
- Managing CA AR invoices for related products (salmon, lobster, geoduck, etc.) weekly.
- Updating shellfish information daily.
- Handling administrative tasks such as office management.

Job Qualifications
- Bachelor's Degree required, or equivalent combination of education and related experience.
- QuickBooks, Microsoft Excel, and Microsoft Word skills required.



Benefits

- Health Insurcance




- Paid Vacation (most U.S. holidays celebrated)




- Meals provided




- Company resort available for employee booking for personal use

Application Process

To apply, please send your resume through email at

seankim@cbfulton.com

. Resumes must be formatted as either Word documents or PDF files, and the name of your resume file must have your full English name. In addition, please make sure that you mention that you are applying through [HeyKorean], as well as the department you are applying for, in the subject and body of your email.


Equal Employment Opportunity (EEO)
Grand BK provides equal employment opportunities to all employees and applicants for employment and prohibits discrimination and harassment of any type without regard to race, color, religion, age, sex, national origin, disability status, genetics, protected veteran status, sexual orientation, gender identity or expression, or any other characteristic protected by federal, state or local laws.

This policy applies to all terms and conditions of employment, including recruiting, hiring, placement, promotion, termination, layoff, recall, transfer, leaves of absence, compensation and training.
근무 상세 내용
고용형태: 정규직
지역: 뉴저지
근무요일: 주 5일(월, 화, 수, 목, 금)
근무시간: 05:00 am ~ 02:00 pm
급여: 면접 후 결정
취업비자 스폰서 가능
인턴쉽 제공 가능
접수방법 및 기간
접수방법: 온라인 접수, 이메일 (seankim@cbfulton.com)
접수기간: 상시채용