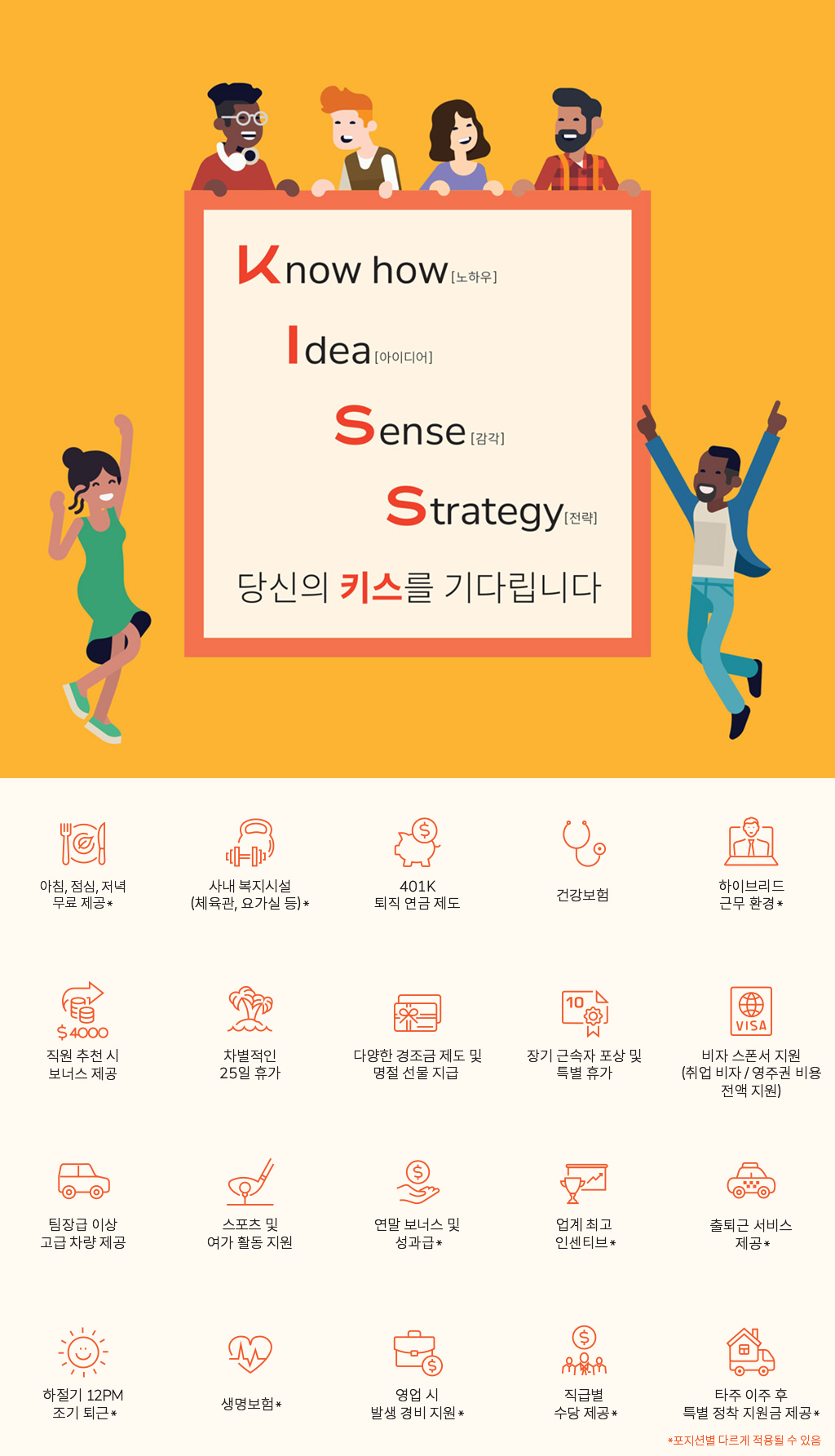 Find your dream job at KISS Careers Website!
Check out our KISS YouTube Channel to learn more about us!
To apply for the desired position, please click the position name or "Read More" next to it.
Product Planning & Development Strategy
Responsible for the development of strategic plans for current and future product portfolio, communication with various vendors, and the management of product and customer requirements.
International Operations
International Sales Associate (R1274)
- Responsible for developing long-term business growth in direct sales, managing existing customers, and developing new customers in assigned territories that ensure attainment of sales goals and profitability. Read more
Display
Display Associate (R1286)
- Lead display projects for promotional projects, follow up with all related teams and make schedules with production team. Read more
Creative
Senior Production Designer (R1052)
- Production designer for package and display POP artwork. Read more
Junior/Senior Designer (R1153)
- Support developing the packaging design of Ivy Enterprise's products sold in the beauty supply market.
- This position involves but is not limited to brand logotype creation, package design, advertisement, display, etc. Read more
Marketing
Marketing Specialist (JR945)
- Supports data collection and analysis for strategic market segments, related to current and potential customers, and competitors.
- May present research results and recommendations to the upper management team to help their decision-making. Read more
Sales & Operations Management (SOM)
Ecommerce Portfolio Specialist (B2B)(JR844)
- Search and select products and/or product categories from B2C market to B2B market to create a diverse product portfolio
- Negotiate and source the selected products and communicate with all related parties (internal/external) to manage the product portfolio. Read more
근무 상세 내용
고용형태: 정규직
지역: 뉴욕
근무요일: 주 5일(월, 화, 수, 목, 금)
근무시간: 09:00 am ~ 06:00 pm
급여: 면접 후 결정
취업비자 스폰서 가능
접수방법 및 기간
접수방법: 온라인 접수, 홈페이지 접수
접수기간: 상시채용