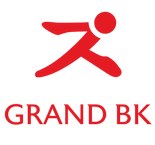 HMART GBK
SCM Grocery Jr. Buyer 모집
Grand BK는 H Mart의 구매본부 (Procurement Headquarter)로서
미국 전역에 Grocery 및 신선 식품 (Meat, Seafood, Grain&Nut)을 도매 / 유통하는
미동부 최대 한인 물류 / 유통 회사로 지속적으로 성장하고 있는 젊은 기업입니다.
사세 확장과 Grocery 식품 구매의 효율성을 도모하고자 해당 직원을 모집하니 많은 관심과 지원 바랍니다.
- Equal Employment Opportunity Employer –
1-1. Position
SCM Chinese Grocery Jr. Buyer
1-2. Job Duties & Responsibilities
- Maintain proper inventory levels, including placing and tracking purchase order
- Analyze market trend and source new and exciting products.
- Communicate and maintain positive vendor relationship
- Analyze data to to keep track of the perforamce of assigned categories on a daily/weekly basis
- Forcast product demand and provide insight and industry information to stores
- Perform market competitive analysis to meet customers' need
- Preparing Weekly Department Sales Report
- Work with team to plan event for a specific team
- Liaise with marketing team to for promotional activities
- Confirm Special Sales Price List/Special Price request for MD team
- Carries out administrative duties directly related to the buying function
- Investigates and responds to field issues, such as delivery/payment issue
- 1-3 years of related experience is preferred, but not required
- A high level of organization and PC proficiency is required including a thorough knowledge of Microsoft Office Suite
- Strong written and oral communication skills in Chinese and English. Korean will be a plus
- The ability to meet deadlines, multi-task and provide quick, accurate responses to requests is required.
2-1. Position
SCM Dry Grocery Jr. Buyer
2-2. Job Duties & Responsibilities
- Negotiations with vendors on availability, product specs, distribution, deadlines and price.
- Evaluate suppliers/vendors based on product quality, price, documentation, and shipping schedule.
- Perform market analysis, competitive shop and analyze sales trends.
- Investigate and respond to field issues.
- Make weekly sales data
- Review and analyze daily and weekly reports
- Create and maintain item master data in SAP; Item Description, Scan Code, etc
3. Benefits
- 401K
- Health Benefit (Dental and Vision)
- Breakfast and Lunch are provided
- Annual paid vacation, Congratulations and Condolence benefits
- Company resort
4. 지원 방법
- 이메일을 (Recruiting@grand-bk.com) 통한 이력서 (resume) 접수
- 이력서 파일 제목은 본인 영문 이름 기재, MS Word 혹은 PDF 파일로 첨부
- 이메일 제목 또는 본문에 Heykorean을 통한 지원 사실 기재 필요 / 지원 부서 기재 권장
5. 채용과정
- 서류전형 통과자에 한 해 면접 요청 개별통보
6. 지원 마감
- 충원시 까지
근무 상세 내용
고용형태: 정규직
지역: 뉴저지
근무요일: 주 5일(월, 화, 수, 목, 금)
근무시간: 08:30 am ~ 05:30 pm
급여: 면접 후 결정
취업비자 스폰서 가능
인턴쉽 제공 가능
접수방법 및 기간
접수방법: 온라인 접수, 이메일 (Recruiting@grand-bk.com)
접수기간: 상시채용