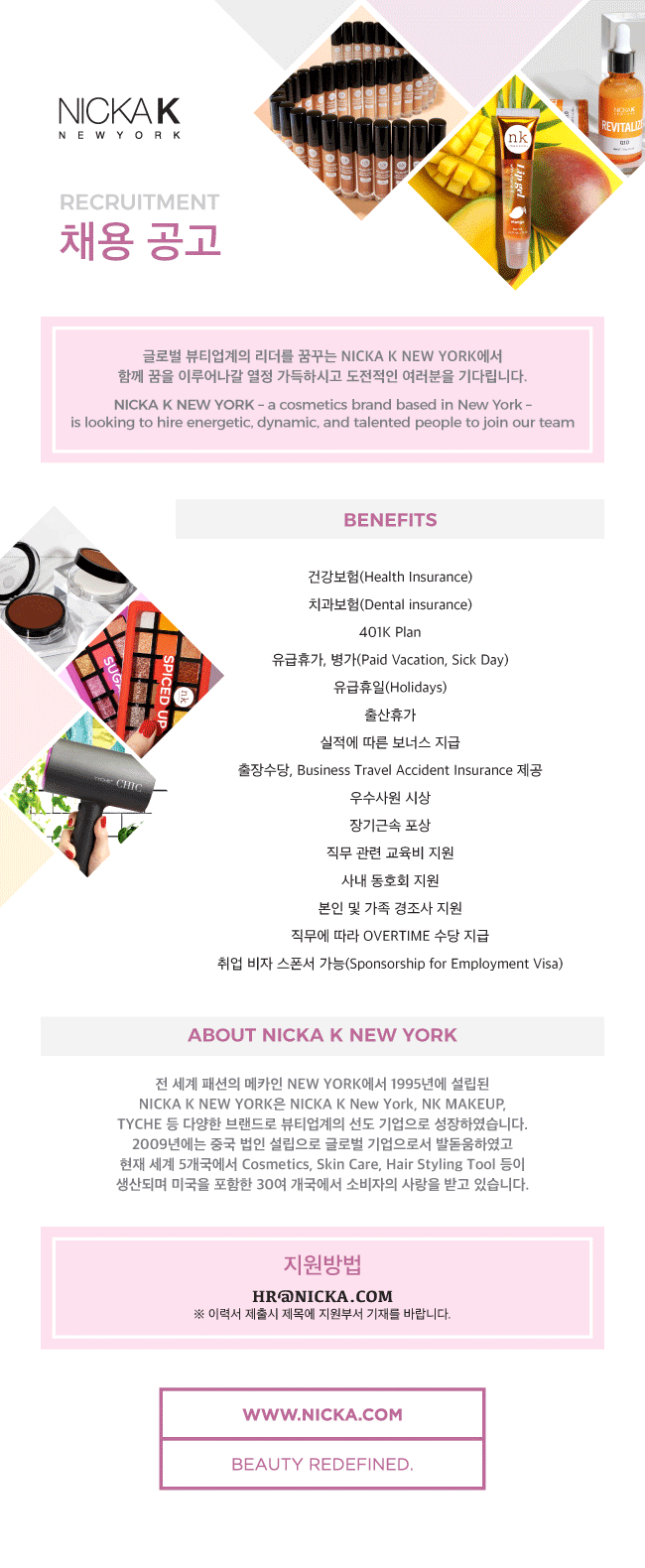 Experienced International Accounts and Chain Store Accounts Sales Specialist
We are looking to hire an experienced sales representative who will support the growth of both new and existing partnerships. The International Accounts Sales Specialist or Lead Accounts Sales Specialist will do the following:
Identify prospective customers from previous work relationships, following leads from existing clients and attending tradeshows and conferences.
Contact new and existing customers to discuss needs and how brand's specific products can meet those needs.
Organize and attend buyer meetings as well as follow up on products of interest
Recommend and suggest select products including new launches and closeout opportunities.
Answer questions about product availability, pricing, and product usage.
Be able to negotiate terms of agreement, sale, and price.
Submit purchase orders through an internal platform and prepare sales contracts.
Be involved in arranging freight shipments and routing if necessary.


Requirements and Qualifications
5+ Years of experience in international or chain store sales
Previous experience in the beauty industry preferred
Possess strong organizational, problem-solving skills with an attention to detail.
Proficient in all Microsoft Office programs.
Excellent professional written and oral skills required.
Based on experience, will determine compensation and title will be evaluated
자격요건
5년이상 체인스토어 혹은 해외 영업 경력자
뷰티 업계 경력자 우대
Microsoft Office 프로그램 사용 가능자
경력에 따라 직급 및 연봉 협상 가능
근무 상세 내용
고용형태: 정규직
지역: 퀸즈
근무요일: 주 5일(월, 화, 수, 목, 금)
근무시간: 09:00 am ~ 06:00 pm
급여: 면접 후 결정
접수방법 및 기간
접수방법: 온라인 접수, 이메일 (hr@nicka.com)
접수기간: 상시채용