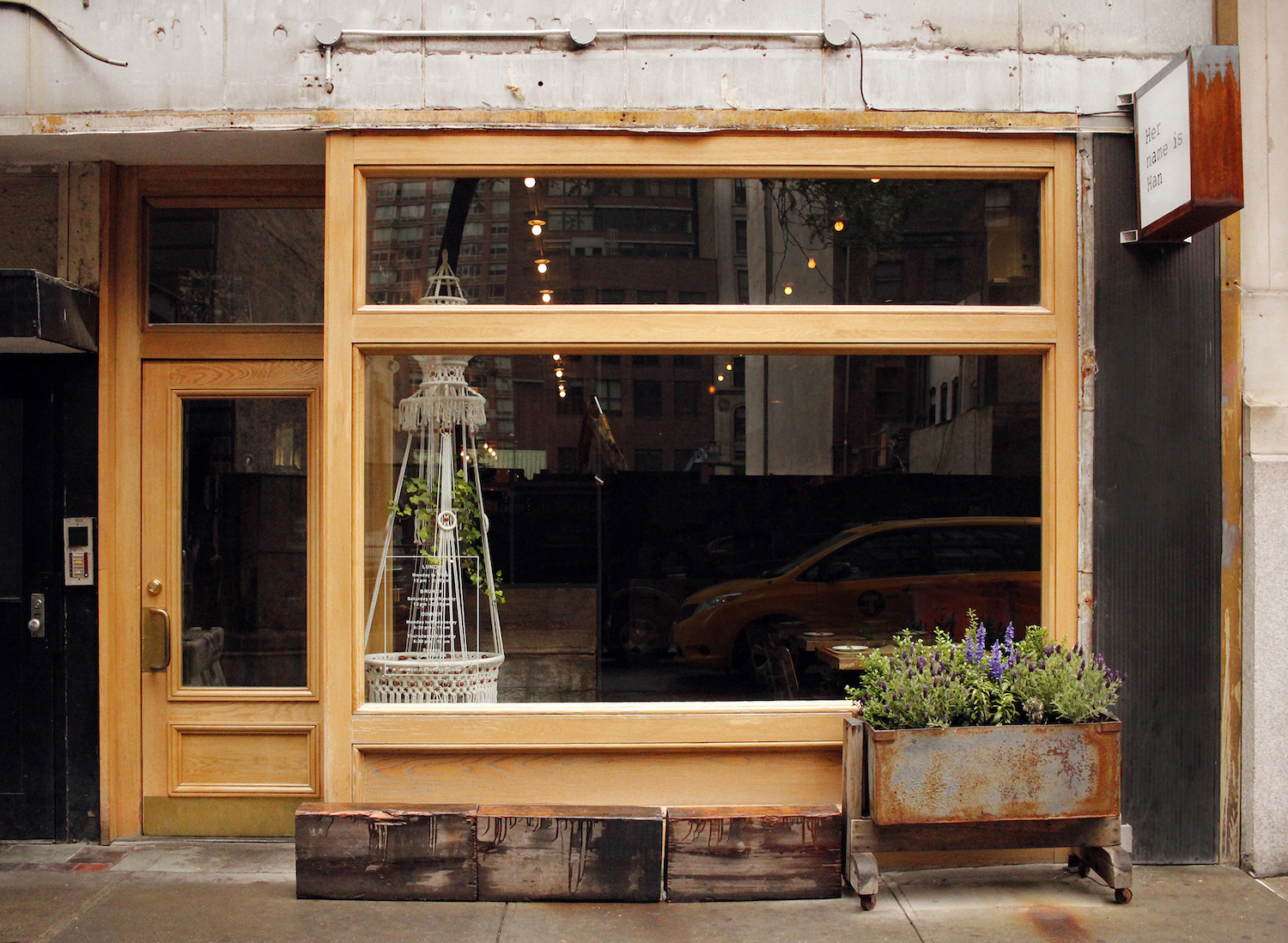 안녕하세요.
한식 레스토랑 "Her Name Is Han" 에서 함께 일할 팀 멤버를 구하고 있습니다.
지원분야:
> Front of House
- 서버 (Server)


서버 경력 최소 6개월 이상, 합법적으로 텍스 보고 가능한 분들을 받고 있습니다.
지원 시 간단한 이력서, 자기소개서를 이메일(hernameishan@handhospitality.com)로 보내주시면 됩니다.
Her Name is Han, it's a home away from home, focusing on the mother's cooking.
Its mission is to bring guests the feeling of comfort of eating at home, and to create more recipes of what they call "Korean Soul Food".

" Her Name Is Han Is NYS's Cutting Edge of Korean Soul Food"— Eater NY
"First a great name-the perfect trifecta of memorable, unusual, and fun to say.
Second, a great look- the place looks like something between a library, an East Village apartment, and a movie studio. It totally works.
Third, and most important both the food and the overall vibe are excellent, and unlike that of any others we've found in New York."— The Infatuation
We are currently seeking a server. We are looking for candidates with the following skillsets:
-At leaset 6 months or more of Serving experience
-Proficiency in restaurant service procedures
-Good communication skill
-Hard-working and team-player
-Creative Problem Solver
-Must be eligible to work in the United States
-Knowledge of Korean food and culture is a plus
Please email your resumes to hernameishan@handhospitality.com
저희 HAND Hospitality 는 현재 뉴욕에서
HER NAME IS HAN
TAKE 31
NONONO
IZAKAYA MEW
CHODANGGOL
ATOBOY
ATOMIX
JUA
RANDOM ACCESS
PALPAL
TOWA
HAKATA TONTON
등을 운영하고 있는 음식, 공간 그리고 아트를 사랑하는 외식기업입니다.
많은 지원과 관심 부탁드립니다. 감사합니다.
The journey of HAND Hospitality began with the making of hotspot Korean gastropub, Take31, on East 31st Street. Since 2011,
HAND has played an active role in expanding Korean and Japanese cuisines in Midtown, New York.
The diversity within the group gives tremendous insight into varied Asian cultures, which helps create the basis of each project.
It allows us to expand and share our community with others.

We are always looking to add self-driven talent, with the right attitude to join our hospitality team. With those traits, we are confident we can help you reach your full potential.

For HAND, it's not just about seeking "high quality " staff—
It is about sharing our ideas, our concepts, our thinking and emotionally connecting with each other.
We are excited to grab your hand and grow together.
근무 상세 내용
고용형태: 정규직, 파트타이머
지역: 뉴욕, 뉴욕시티, 맨하탄
근무요일: 협의가능()
근무시간: 11:00 am ~ 11:00 pm
급여: 면접 후 결정
접수방법 및 기간
접수방법: 이메일 (hernameishan@handhospitality.com)
접수기간: 상시채용