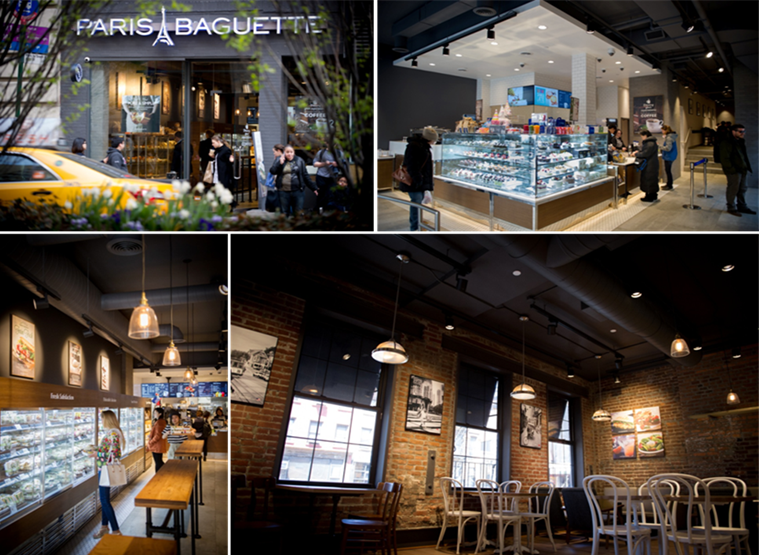 안녕하세요!
파리바게트 미주동부 본사에서 함께 일하실 IT직원을 모집합니다.
아래 구체적인 내용 참조하여 주시고 많은 관심과 지원 바라겠습니다.

**신입 지원 가능**
감사합니다.

Paris Baguette is a company that provides a unique experience to customers by introducing a new trendsetting bakery and cafe. For 70 years, we have been refining our philosophy and techniques in the kitchen thanks to our parent company, SPC Group.
Our journey thus far has been a rewarding endeavor as we innovate fresh concepts and offer a brand new, unique experience for you and with you.
IT Network Support Specialist:
-Configure, implement, maintain and enhance Point of Sale (POS) systems and other business-related applications.
-Deliver and coordinate POS or other systems training in Training Center or retail locations.
-Install new hardware or software systems/components, ensuring integration with existing network systems.
-Routinely monitor, track and correct hardware & software anomalies.
-Monitor and correct interface issues
-Troubleshoot network or connectivity issues
-Identify causes of networking problems, using diagnostic testing software and equipment.
-Install network software, including security and/or firewall software.
-Perform routine maintenance or standard repairs to networking components or equipment.
-Install and /or repair network cables, including fiber optic cables.
-Develop and deliver progress reports and documentation related to each project.
-Provide telephone support related to networking or connectivity issues.
-Performs other related duties and special projects as assigned.
-Adobe Flash

Qualifications/Requirements:
-Bachelor's Degree in Information Systems, or related area of study.
-Entry~2 years related experience in a retail environment preferred.
-Customer orientated, solid track record of rapid solution delivery.
-Detail oriented, and excellent communication skills.
-Team Player.
-Solid computer skills (Excel, Word, Power Point, etc.).
-Ability to meet all deadlines and multi-task, in a fast paced environment.
-Bilingual English and Korean (both verbal and written) is a plus.
Please send your resume to recruiter@parisbaguette.com
Paris Baguette is an Equal Opportunity Employer
EOE, M/F/Disability/Vet.
근무 상세 내용
고용형태: 정규직
지역: 미국
근무요일: 주 5일(월, 화, 수, 목, 금)
근무시간: 09:00 am ~ 06:00 pm
급여: 면접 후 결정
접수방법 및 기간