About H Mart
H Mart is an Asian-American supermarket chain that has been in business for over 30 years, specializing in Asian and Western groceries, fresh/frozen meats, seafood and produce.
65 H Mart stores in 12 states are operated by five modern warehouse/distribution centers, one primary food processing facility, and over 4,600 passionate employees that have supported each store every day.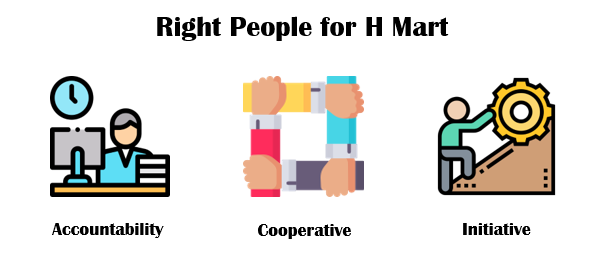 Job Title: Assistant Produce Buyer
About this job
H Mart is looking for competent and passionate buyers for produce items. S/he will be trained to purchase and sell produce items effectively for H Mart stores, and manage inventories in a warehouse.
Responsibilities, but not limited to:
Create purchase order and sales order, and follow up until the product is successfully received

Source at the lowest possible price, while maintaining the highest quality standards

Check the quality and quantity of incoming products

Work with warehouse employees and suppliers on delivery problems, back-orders, and product returns

Manage produce inventories in a refrigerated storage

Assist with completing new item forms and sales templates for seasonal and special projects

Analyze purchases and sales data

Administrative works for the Produce department
Job Qualifications:
Good Microsoft Excel and PowerPoint skills

Bilingual in Korean and English

Must be able to communicate effectively with produce item suppliers

Constantly work in low temperatures conditions under 38 ℉

Occasionally move produce boxes weighing up to 50 pounds while checking the quantity and quality of items

Must be able to operate a computer and other office productivity machineries, such as copy machine and computer printer
How to Apply:
Send your resume to hrgrand@hmart.com.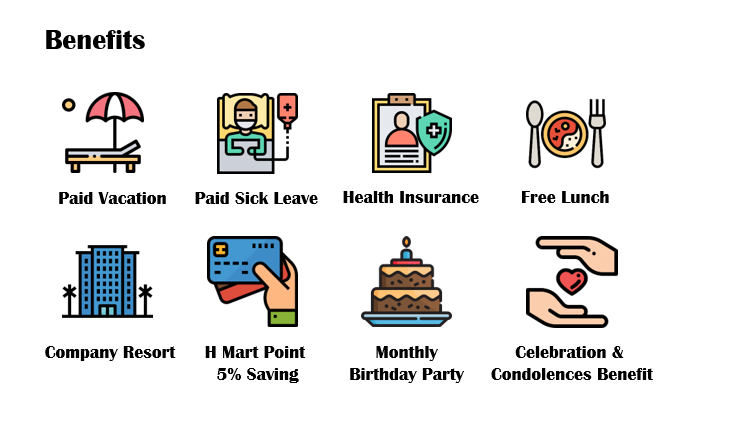 근무 상세 내용
고용형태: 정규직
지역: 뉴저지
근무요일: 주 6일(월, 화, 수, 목, 금, 토)
근무시간: 09:00 am ~ 06:00 pm
급여: 면접 후 결정
접수방법 및 기간
접수방법: 온라인 접수, 이메일 (hrgrand@hmart.com)
접수기간: 상시채용