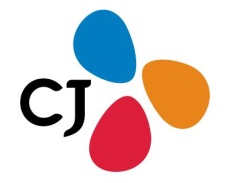 Job Description
| | |
| --- | --- |
| JOB TITLE | Quality Control Technician |
| REPORTS TO | R&D MANAGER |
| JOB TYPE | Full Time Employee |
| DEPARTMENT | Research & Development/ Quality Control |
| LOCATION | Fort Lee, NJ 07024 (May subject to Change) |
SUMMARY
This position is responsible for coordinating the regulatory and quality compliance activities at our Tous Les Jours' bakeries. This includes monitoring QC activities, communicating quality related issues to operations supervisors and reporting any issues. This position also requires knowledge of bakery research and development and will work side by side with consultants on innovating new products for Tous Les Jours.
JOB DUTIES include but are not limited to the following:
Monitor and support the implementation and maintenance of whole Quality Management System. Those programs are but not limited to: record keeping, allergen, pest control, temperature of coolers and freezers, pre-op, internal audit, and quality control.

Monitoring the daily QC activities to ensure they are performed to the published procedures and are properly documented.

Visit corporate and franchise stores to support and educate bakery teams/ kitchen managers.

Regulate quality control of each bakery.

Identification of any quality problems and recommend changes in quality standard where necessary.

Working with consultants on innovating new potential products for the brand. Testing new recipes in the test kitchens.

Data entry using common computer database software (Excel, Access or equivalent).
SKILLS AND EXPERIENCE
Basic Computer skills including proficiency in MS Office Products (Outlook, Word, Excel & Powerpoint).

Excellent verbal and written communication skills.

Ability to read and interpret documents such as procedure manuals and regulatory documents.

Ability to write reports & business correspondence.

Bilingual in Korean/English

Ability to effectively present information and respond to questions from management level.

Demonstrate ability to manage and prioritize multiple tasks and demands working with minimum supervision.

Detail oriented, excellent record keeping and documentation skills.
QUALIFICATIONS
Prior bakery experience is required, and prior experience with research and development in the bakery industry is preferred

Knowledge of baking multiple types of bread and baking and decorating cakes

Associate Degree, or Bachelor's degree or equivalent years of work experience

3-5 years combined experience with food or ingredients and manufacturing experience

Knowledge of GMPs and HACCP.

Basic understanding of food production fundamentals

Basic Computer skills including proficiency in MS Office Products (Outlook, Word, Excel & PowerPoint).

Bilingual (Korean and English) preferred
BENEFITS
Health Insurance (Medical, Vision, Dental)

Paid Vacations, Paid Holidays

401K Match
Job Description
| | |
| --- | --- |
| JOB TITLE | Business Devlopment Manager |
| REPORTS TO | TLJ Business Unit Senior Manager |
| JOB TYPE | Full Time Employee |
| DEPARTMENT | Tous les Jours Business Unit |
| LOCATION | Fort Lee, NJ 07024 (May subject to Change) |
SUMMARY
The Site Development Manager is responsible for discovering future franchisees and locations for Tous les Jours.
JOB DUTIES include but are not limited to the following:
Primary responsibility is for building and executing franchising strategies

Lead franchise sales efforts and build a franchise lead generation system

Market planning and execution - understand opportunity areas for new development and help Franchisees execute with a plan

Lead the Franchisees toward the development goals established in the signed development agreements and trade area reservation letters

Pipeline management - develop and maintain the pipeline of new stores and forecast time-line for new store openings and assess risk

Real Estate Committee (REC) proposals - present business justification, including the REC presentation for new store proposals for formal Real Estate approval

Conflict resolution - engage with the team to find solutions to development barriers such as impact, growth approval, build out costs, etc.
Research new business sites for each brand's needs and demands (25%)
Plan short-term and long-term development and expansion strategies for the brands
Research the potential location and area and conduct the feasibility study
Research potential hurdles for the development, such as liquor license, landmark issue, MEPS and any related permits, and prepare the result report for decision making
Lead the meeting with related parties such as attorneys, architects, brokers and governmental bodies
Consult with franchise candidates and lead its related contracts (30%)
Plan the franchise opportunity through advertising, conventions and meetings
Consult the business model with franchisee candidates in group or one-on-one
Review the Franchise Agreement with franchisee candidates
Understand, acquaint and maintain the FDD (Franchise Disclosure Documents)
Develop any new contracts as needed for particular situations with attorneys
Lead the lease contract with the landlords when the site is confirmed (25%)
Prepare the LOI(Letter of Intent) with main negotiable points
Negotiate and review the draft lease with attorneys, and report any potential issues
Finalize the lease and report the important terms in contract
Maintain the relationship with external networks (20%)
Gather information on new development and market trends through the networks
Maintain the network relationship with brokers, attorneys, architects and contractors
Co-work with affiliated companies' development department for the group-synergized project
QUALIFICATIONS
College BA/BS degree in Business/Hospitality mgmt.

Real estate broker license (preferred)

Bilingual (Korean and English)

Computer Skills including WMS, Excel, Outlook, etc.
EXPERIENCES
Analysis, planning, communication skills

Food service/franchise industry (5+ years)

Real estate industry (5+ years)
APPLICATIONS
About the Company:
CJ has been leading the food industry in Korea, and it is now turning to the global market with efforts to bring to the world the taste and culture of Korean food. CJ Foodville was established in the US in 2004 and has a national bakery brand called Tous Les Jours.
근무 상세 내용
고용형태: 정규직
지역: 뉴저지
근무요일: 주 5일(월, 화, 수, 목, 금)
근무시간: 09:00 am ~ 06:00 pm
급여: 면접 후 결정
접수방법 및 기간
접수방법: 온라인 접수, 이메일 (judy.lee@cj.net)
접수기간: 2019.07.18 ~ 2019.08.17