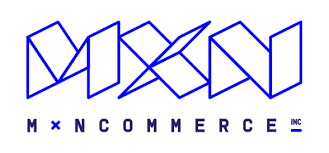 Are you a passionate, ambitious and motivated team player? Are you looking to grow and challenge yourself? If so, then you are ready to go with MXN!
We are a US eCommerce market-focused distributor of brands sourced from USA, Korea, and China. We are looking to expand our online sales team with eager, self-motivated partners to grow business together in the US market.
Please note: We are considering entry-level, associate level (1-3 yrs relevant work experience) for this position.
The e-Commerce Specialist is responsible for managing all aspects of eCommerce businesses: strategy, business planning, channel management, product planning, merchandising, marketing, technology, customer service, fulfillment, etc. The ultimate goal of the role is to strongly develop our online sales while maintaining high operating
efficiency.
Full Korean proficiency with an excellent level of English (written)

Strong passion and interest for e-Commerce in US market

Motivated self-starter with high energy level, a willingness to do what it takes to achieve goals and objectives

Demonstrated logical thinking, and creative problem solving abilities, to assist in meeting team goals

Extremely organized and efficient, with strong attention to detail and the ability to work on multiple projects at once, meeting tight deadlines.

Experience on Amazon Seller-central a plus
How to Apply :
Please send your English resume and cover letter to joonpark.kotra@gmail.com (Email Subject [MXN] Name)
근무 상세 내용
고용형태: 정규직
지역: 뉴저지
근무요일: 주 5일(월, 화, 수, 목, 금)
근무시간: 09:00 am ~ 06:00 pm
급여: 면접 후 결정
취업비자 스폰서 가능
접수방법 및 기간
접수방법: 온라인 접수
접수기간: 2019.11.01 ~ 2019.12.22